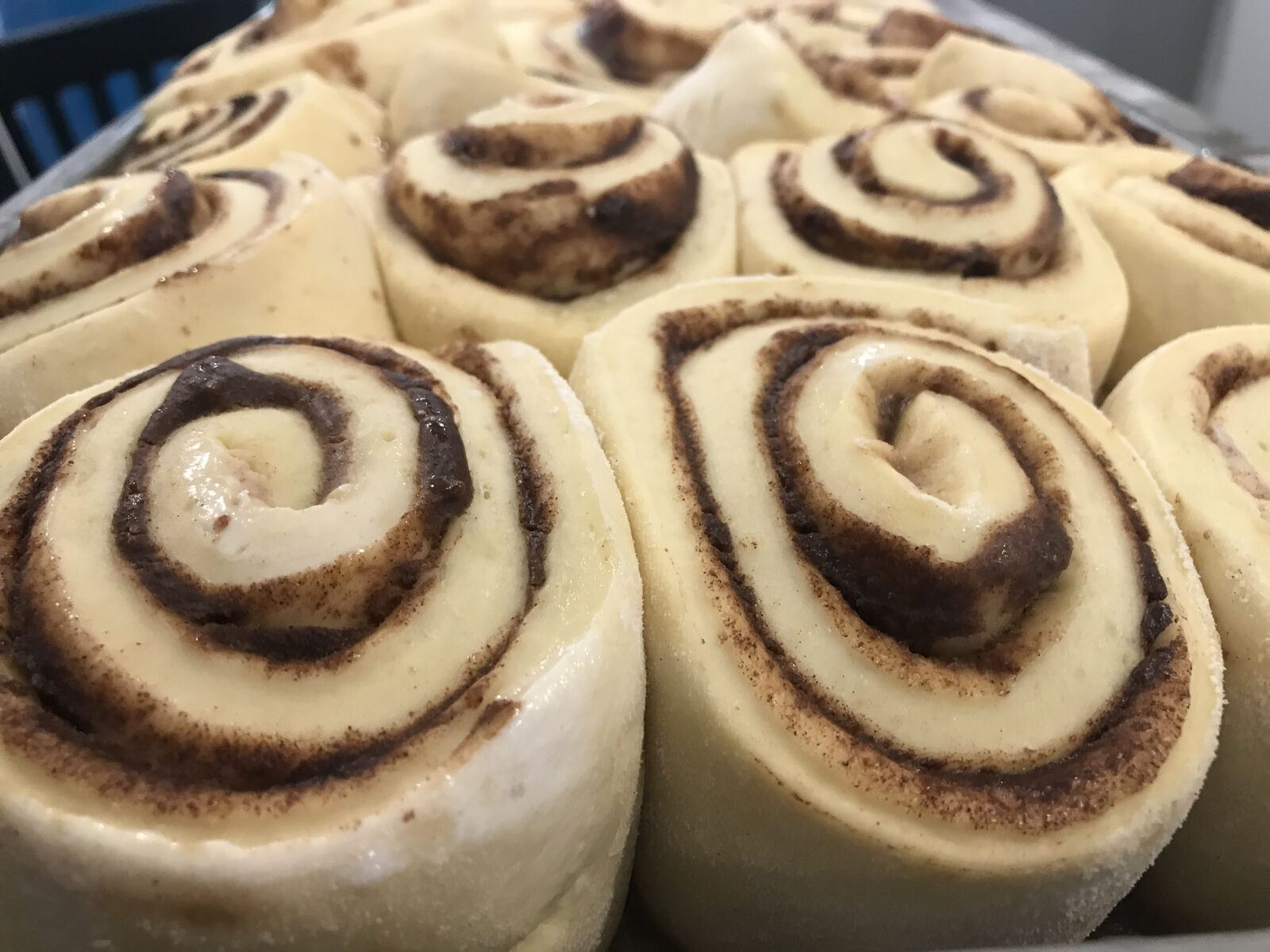 With fresh bread baked daily, you'll get hooked on this new Asbury eatery
SOME restaurants are all about the way they sauté their dishes. Some are all about their spices. Others are about how they plate their foods. No matter what pizzazz they offer, though, eateries in Ocean City each have their special way of hooking you in.
For Hooked on Breakfast, the new establishment on 9th Street and Asbury Avenue, it's their bread that helps them stand out.
For a lot of us, the bread at a restaurant is everything; A good roll can make (or break) the meal. For Chef Keven Stauffer, the importance of bread goes way beyond a side item. In order to give their bread a taste unique to anywhere in Ocean City, it's made from scratch. Everything from the round rolls on their burgers and sandwiches to the bread for the french toast is made in house daily by Chef Keven.
"He tries to do a lot of homemade breads," said Alicia, Keven's wife and co-owner of the restaurant. "He makes a lot of the stuff himself."
On an August morning, I met Chef Keven in his kitchen right in the heart of the Downtown to chat about his craft, his new restaurant, and to cook.
We started with the Apple Bread French Toast.
Keven bakes his own loaves of bread for this breakfast plate.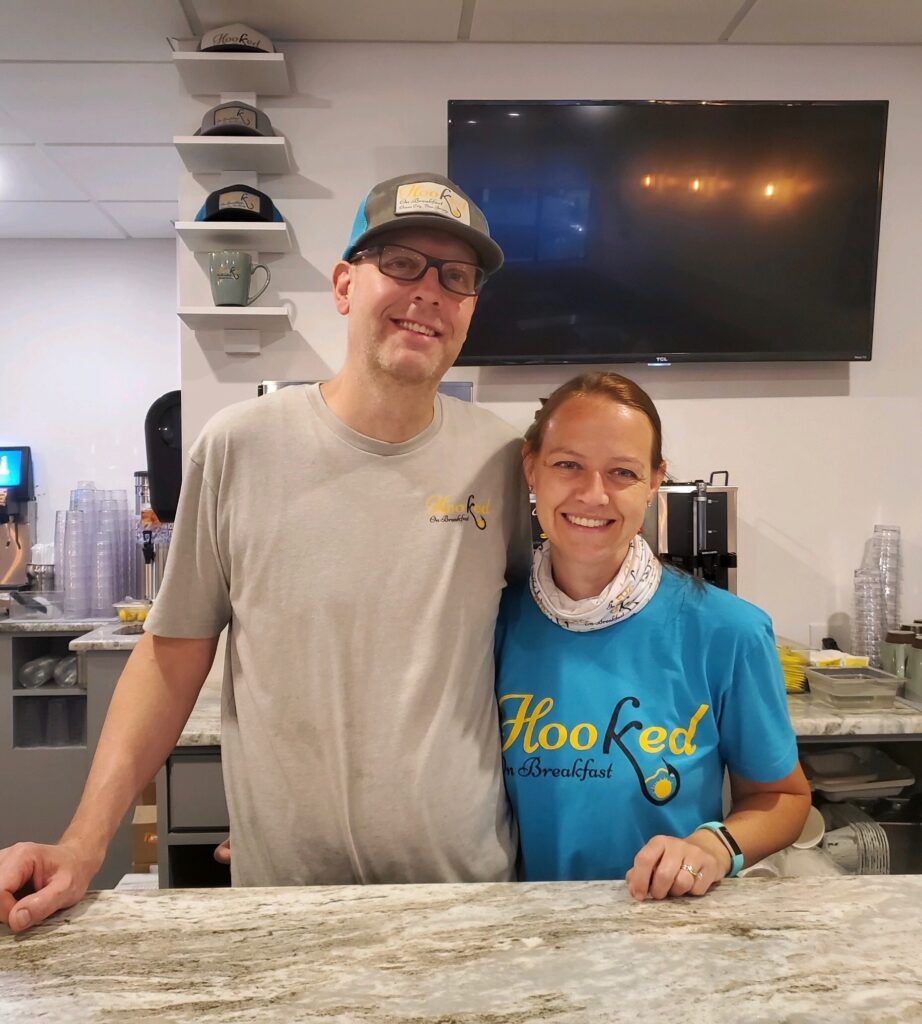 He starts by putting hot cinnamon apples into a sticky bun-like dough. Setting it in a loaf pan, he then puts the dough aside to rise. Once the dough has risen, Keven bakes it, then takes the loaves and cuts them into thin slices before throwing them onto the grill.
"We throw it in a loaf pan and let it rise for an hour," said Keven. "Then we bake it off, slice it real thin, and serve it up."
After grilling, the Apple Bread French Toast is plated and served with a side of cinnamon butter – a mix of softened butter, cinnamon and sugar – and sprinkled with powdered sugar. The butter is thick and rich, making it a perfect compliment to the fruit-filled toast. Its fragrance is warm and sweet… like a fresh baked Jewish apple cake.
The scent of the hot cinnamon apples combined with the cinnamon sugar was enough to make me want to stop talking and start eating.
At Hooked, the options are plenty to customize your plate as you wish.
"You can add fresh strawberries and blueberries. You can add two eggs to make it a platter if you want a little more," said Alicia. "We have the little trucker small portion for kids if they do not want a full portion."
Keven also makes his own sticky buns as a side dish for your breakfast. They're made fresh, and then grilled to keep them fresh and soft all day.
"When sticky buns sit out in the air, it gets that crunchiness. When you are chewing it, it is almost like a hard candy," said Keven.
He fixes this by throwing his homemade sticky buns on the grill just like french toast. "When you are putting it on the grill at that 400 degree heat, it all just melts again like butter. That is what gives it that gooeyness."
The unique french toast recipe and other signature dishes at Hooked on Breakfast have come to the Keven and Alicia largely by experimentation. They got to know the breakfast basics – pancakes, waffles, french toast and all of the other staples – largely from working for Uncle Bill's Pancake House as teenagers.
Knowing the basics has allowed them to experiment at home to create new ways of serving breakfast and add fresh twists to their menu.
"We have always been baking and messing around at home," says Keven. "We once built a wood fired pizza oven in our old back yard."
It may be called Hooked on Breakfast, but the twists don't stop at the morning meal. Many of the lunch items have just as much variety and creativity as the breakfast specials.
Even their names are creative.
Whether it be the Shore Points Burger or the Flying J Burger, many of the lunch menu items are named after friends who suggested them or as a thank you to the many people who helped get them up and running.
"Shore Points is the contractor that took on the project for us, getting us through COVID. We named a burger after them to kind of promote them," said Alicia. "Our sign was done by Flying J Metalworks – it is a custom made sign that took four months to make. He worked hard on it so we wanted to throw something as an extra thank you. The Chief DiMarco, we sell a bunch of those every day. He has been such a help to us. Keven tried to give a nod that people that got us rolling."
The Flying J burger is a fresh, half pound burger topped with shrimp and homemade horseradish cream. The Shore Points is also topped with shrimp but has asparagus and house Old Bay mayo.
"Even though we are Hooked on Breakfast, I think our lunch menu will eventually be something everyone comes in for," said Keven. "We really want to have our lunch menu going."
"We do serve breakfast and lunch all day," said Alicia. "You can get a burger at 6:30am if you want and you can get pancakes at 2pm, if you want."
See Also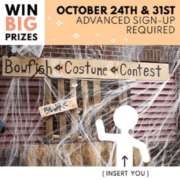 Text and photos by Nick Matousch. Other photos provided by Hooked on Breakfast.