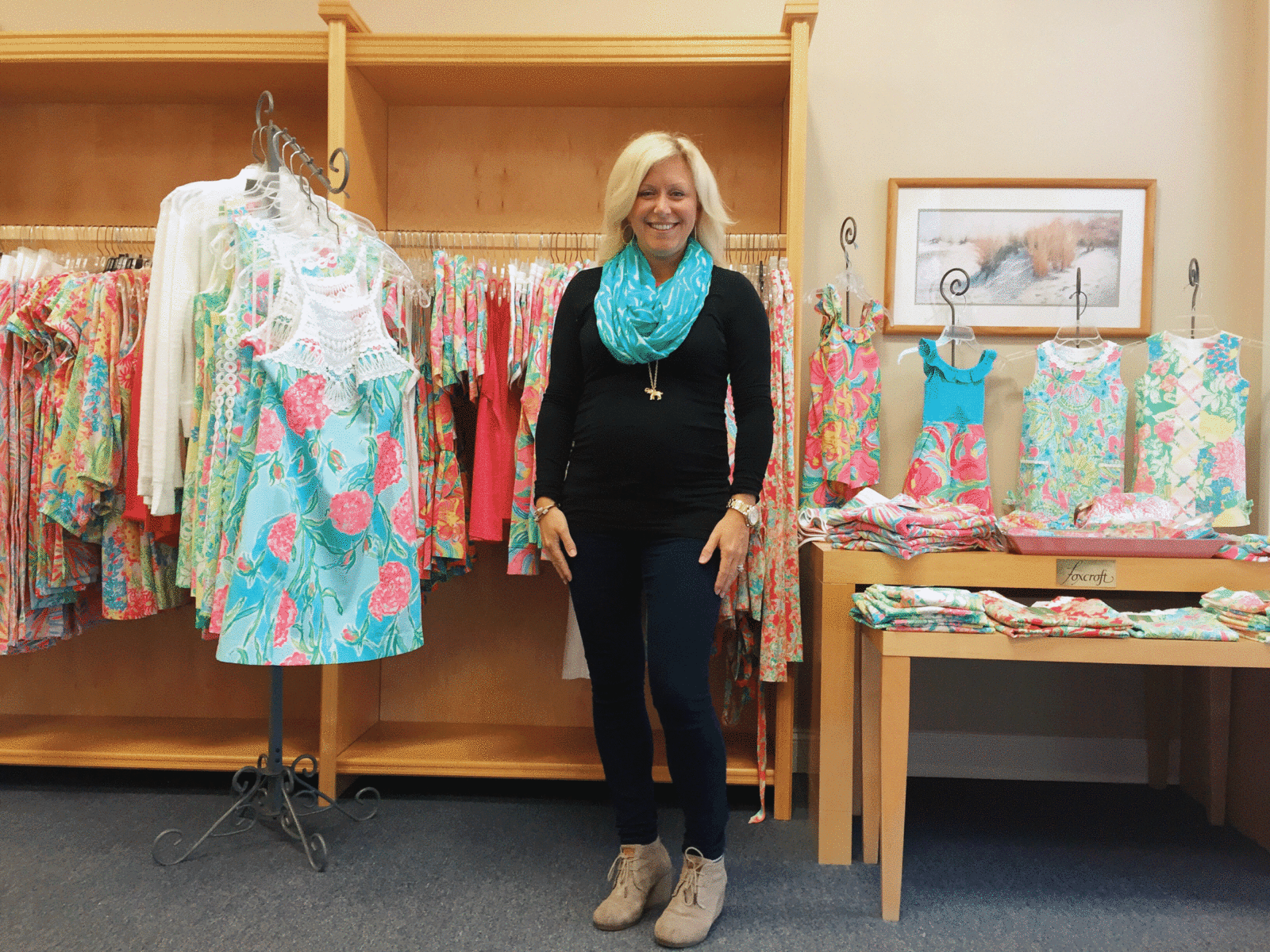 Pretty in Pink… Get your beach wardrobe update at Pappagallo 
By Hanna Schweder and Stefanie Godfrey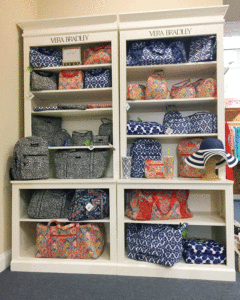 [dropcap size=dropcap]I[/dropcap]f you're a true beach fanatic, winter and spring are just a nuisance in the way of the days when you bring sand home in your shoes. This spring in particular it seemed like gray was the new black… like Mother Nature was trying to be chic and trendy with her varying shades of gray clouds. Enter April Scannell and clothing shop Pappagallo, a beacon of color through all this haze. April has made it her mission to bring a smile to her customers even on the rainiest of days.
Pappagallo is filled with so many hot pink, bright green and sapphire hued clothing and accessories, it's hard not to be happy when you walk in. Just a look into their Asbury Avenue window is enough to bring out a smile.
"We try to pick classic pieces with a preppy, colorful vibe. You could say it's happy and unique," said April. "Styles people look for have become all about comfort at the beach. Right now we have a lot of jersey material that's more casual, but can be dressed up. These pieces are one-of-a-kind and special."
No matter what you need, chances are this bright shop carries it. From children's outfits to shorts and tops, handbags and wallets in designer brands like Lilly Pulitzer and Vera Bradley; brands known for quality and dazzling floral and paisley designs.
"We're consistent with the lines. We stand behind them because they are good-quality pieces. People look for them," April said.
Unless you've been hiding under a sandsculpture, chances are you know Lilly and Vera and the preptastic style they use. While some rompers, cover-ups and dresses have big, bright pineapple or floral patterns, other items like a quilted leather wallet or smooth canvas clutch take more than a quick glance to notice, but their appeal is just as strong. A closer look will show the detail work like a gold anchor or shell clasp – beachy embellishments perfect for summer.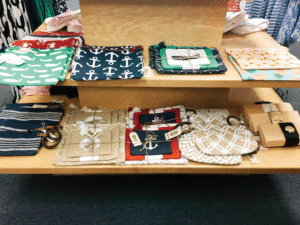 Take a closer look at April and you'll see she's expecting her third child this summer. She's already a busy mom of two boys, ages three and six.
"I love spending time with my sons – especially on the beach," said April.
Hitting the beach with family has been a long tradition. She used to spend summers here in Ocean City with her family growing up. Spending time on the beach herself, she knows what to stock for her customers. Along with her mom, Carol Jones, they do the all the merchandise buying for the shop. Carol and April have owned Pappagallo since 2001 and their goal has always been to pick pieces that a customer can build their entire summer wardrobe with.
See Also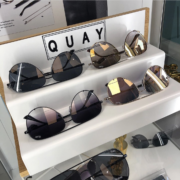 And, of course, a good wardrobe needs some bling.
Pappagallo carries jewelry from local designer Bella U. There's also jeweled sandals so your feet can have some fun too. April and Carol's shop attracts moms and daughters of all ages, so there's something for everyone.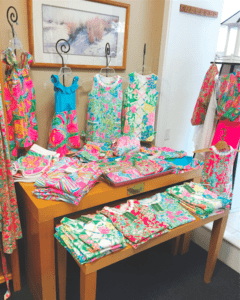 These days, spreading the word about new merchandise is done in part through social media. Marketing is nothing new to April though. She has a degree in communications from Villanova.
In the off-season, April takes trips to New York City to check out the latest trends. Depending on what's hot – it influences the pieces she'll choose for her shop. Apart from Lilly Pulitzer and Vera Bradley… Pappagallo sells Vineyard Vines, Ella Moss, Escapada, Michael Stars, Mudpie, Hatley, Three Dots and other similar brands.
"I feel like we're a 'gifty,' special store. It is definitely the place to find something special on your vacation," April said. "Everyone can find something."