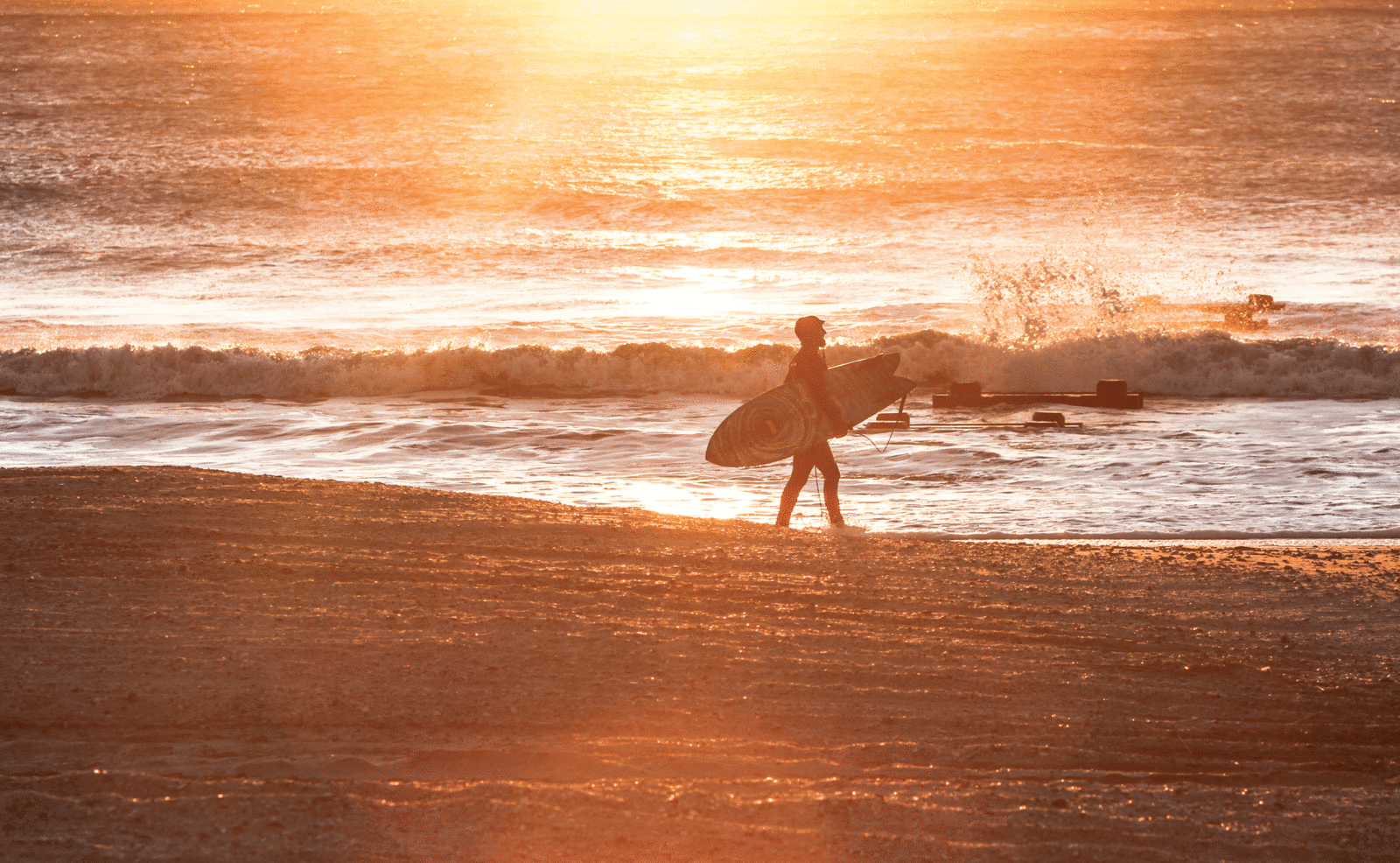 By Cindy Ferraino and Bill Godfrey
There's something special about living near the beach. The inherent energy of the waves, the spectacular light of the area's big skies and the magical positioning where land meets ocean. And there's also something special about the people who live near the beach. Many grew up here, their lives infused with salt air and sandy soil. And many others are drawn here, unable to resist the siren song of this place. 
I love meeting people who understand the ocean's pull. The ones who speak of art and inspiration and of creating their own reality. They're cool.
So let me introduce you to Mitch "Waxbeard" LaFleur, soul-catching photographer and owner, along with his wife Jamie, of Waxbeard Images, LLC. Waxbeard Images, as Mitch describes it is "an ocean-inspired photography and apparel company."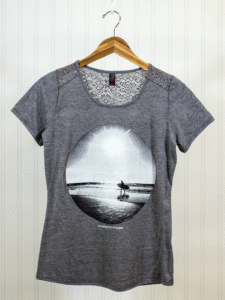 "I am not the traditional photographer who does standard posing and lighting. My photography is artsy with a strong connection to surfing and the easy-going lifestyle that the shore is known for," Mitch said.
The goal of the company as Mitch describes it, is to evoke the feelings and memories of the shore while providing the highest quality apparel, printed locally in South Jersey. The company's products feature photographs taken by Mitch in and around the Ocean City area, and then transferred to really nice clothing. Mitch uses three words to describe the company and its brand: Surf. Art. Lifestyle.
I might add "really cool clothes and eye-catching images." But that's just me.
"Jamie and I started Waxbeard to reflect our love of the surf. I'm trying to capture the art and lifestyle of the shore," he said. "Surfing is an art form so combining surfing with photography seemed a natural way to create our art. Every surfer, including myself, has a bar of wax at any given moment and I am always sporting a beard, so it became 'Waxbeard'."
Mitch spends days on the beach and Boards, snapping pics, capturing moments. His art begins once he's got those photos. He uses them to tell a story or evoke a feeling by creating a piece of wall art or transferring them onto something to wear.
"Ocean City is where my family came for summer vacations," Mitch said. "I would spend my days surfing and walking the Boards and that's probably when I decided I wanted to live close to the beach. I grew up in Buck County, PA but I went to college in North Carolina. I spent a lot of time surfing in college and after college, but I wanted to be closer to family when I was done."
So back Mitch came, but this time he stayed true to his plan and moved close to the beach. He landed a position at Cape Regional Medical Center as an emergency room nurse and spent his free time surfing and taking photos. After a while his attentions fell on a coworker who shared his love of the beach. Fast forward a bit and Mr. Mitch LaFleur became Mr. Mitch and Mrs. Jamie LaFleur, husband and wife and entrepreneurs extraordinaire.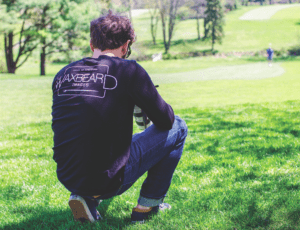 See Also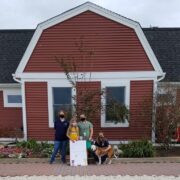 "We were feeling a bit unfulfilled in our nursing careers, so we began to assess what was truly important to us and how we could bring the most happiness into our lives," said Mitch. "One theme stood out: we wanted to live a lifestyle based on our passions of surfing and art. And Waxbeard Images was born."
With Mitch behind the camera getting great shots for the clothing and print art, Jamie keeps busy running the business side. Jamie created and designed the website, got the online store up and running and also manages the social media sites.
"She does everything, including keep in me in line," Mitch said.
In addition to their business duties, the pair are doggie parent to two doodles, Oakley and Sadie who act as silent partners and guiding forces. They're also expecting their first child, a girl, in June. And in addition to the clothing, the pair hope to expand their product line to include gift merchandise and other unique items that reflect their love of the shore. Surfing, creating, parenting – it's a lot but you may as well do it near the beach, am I right?
"It's a lifestyle. It's a journey. We're really enjoying it," said Mitch.