Moon Phase Wall Hanging… Let's Get Crafty!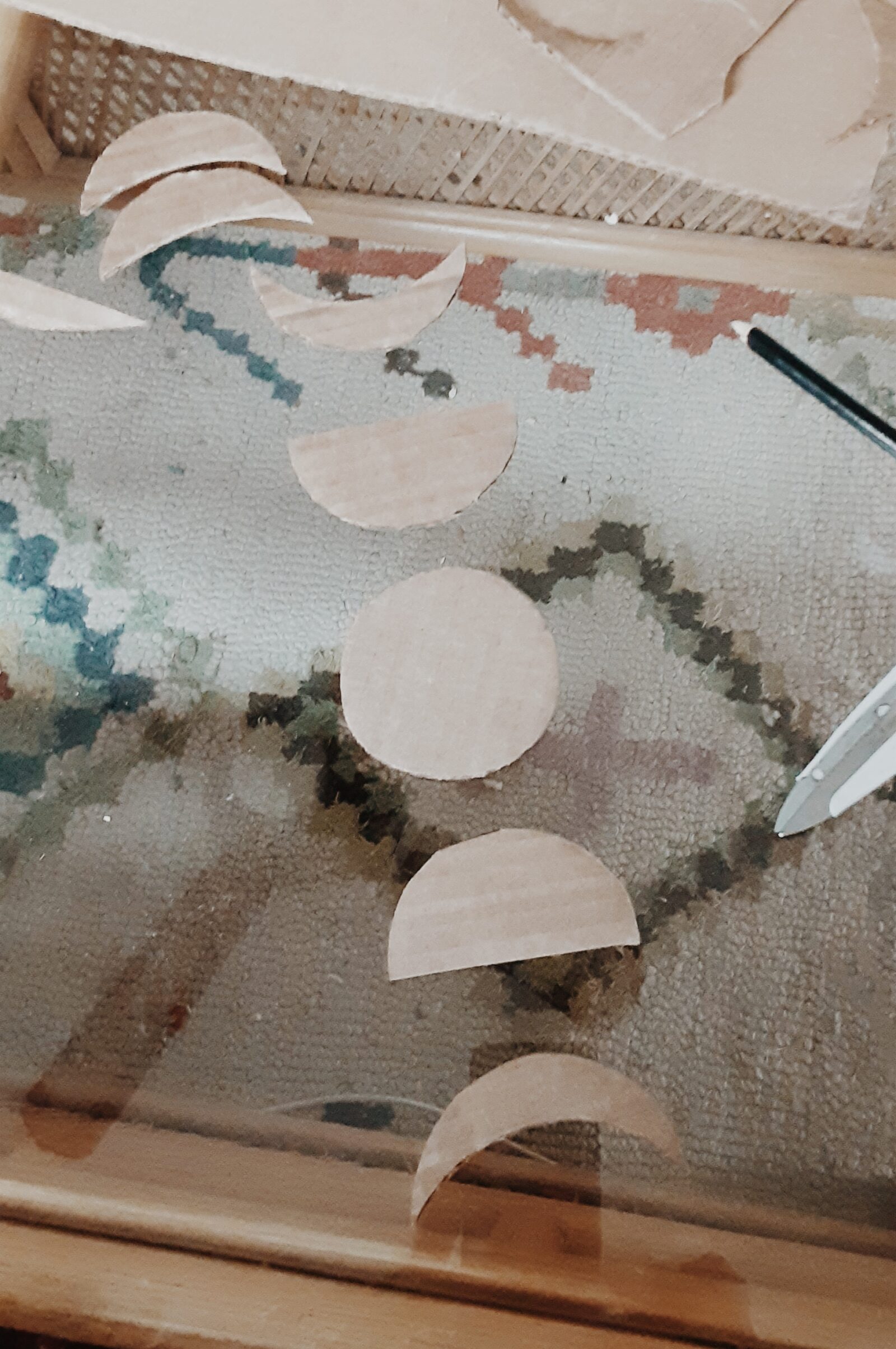 Be the moon and inspire people even when you're half full. We are all under the same moon and connected by its beauty. We should never take for granted the natural beauty that surrounds us all, but embrace it and be thankful we get to witness it together. The phases of the moon in tune with the flow of the tides has always been so fascinating to me and how something so beautiful is forever making changes. I decided to make a little moon phase wall hanging to adorn my little bungalow so I can have a piece of the moon with me always. Can you believe it is simply made from cardboard?! That's it, just a few simple materials and you can make your very own moon phase too! – by Caitlin Peck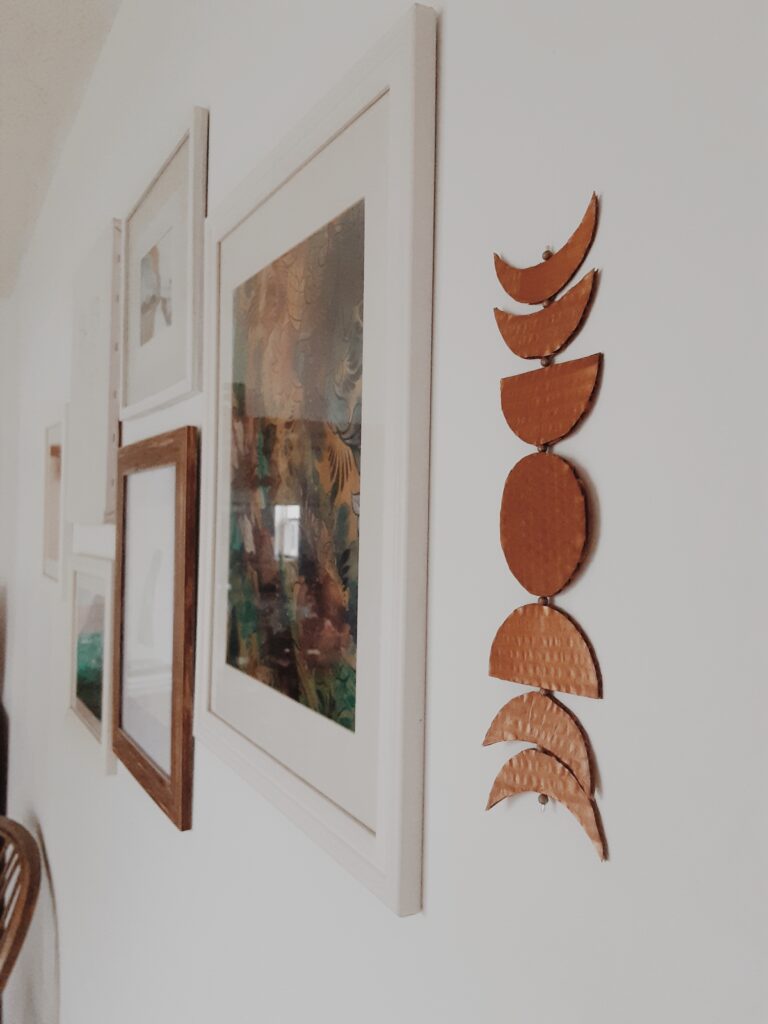 Materials you'll need.
Cardboard
Pencil
Scissors
Paint (I used a shiny copper color)
Paint Brush
Fishing Line
Small Beads (optional)
moon phase wall hanging
INSTRUCTIONS.
1. First draw or trace your moon phases onto your cardboard. Then simply cut each shape out.
2. Once all of your moons are cut out you can choose what color you want them to be and start painting them. Paint both sides letting each side dry before adding another coat. If you feel it needs a second coat of paint follow the same steps.
3. When you are finished painting and all of your moons are dry, place them in their moon phase pattern.
4. Cut a piece of fishing line and knot off one end with a loop.
5. Thread your line through each moon (I added a small bead in between each moon to give it a little something extra).
6. When everything is threaded onto your string, knot it off at the end. I added a tiny spot of hot glue to make sure it was secure.
7. Now find a spot to display it for all to see and admire. You won't even believe that it's simply made from cardboard!
BY THE WAY.
Feel free to print out my moon phase template to cut out and trace if you don't want to draw your own moons.
Find the printable and instructions here.