Upcoming Ocean City Events!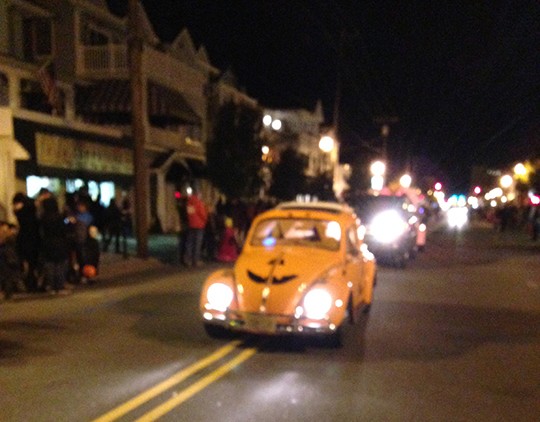 Ocean City will host the 12th annual Junior Miss Ocean City Pageant 7 p.m. Saturday (Oct. 14) at the Ocean City Music Pier. Twenty contestants will compete in interview, talent, evening gown and on-stage question.
The 2018 theme is "Remember My Name" — with a focus on the bright futures ahead for all of the contestants and reigning titleholder. After a dynamic year of service, Stella Schwartz will crown her successor at the conclusion of the pageant. Contestants, ranging in age from 12 to 15, are either year-round residents in Ocean City, attend Ocean City schools or are the daughters of Ocean City property owners.
Contestants vying for the 2018 title include Emma Rodriguez, Abby Laursen, Maddyn Randazzo, Emma Kubikian, Bridget Dougherty, Cameryn Carr, Abby Berman, Mary Grace Jamison, Natalie Argento, Ella Tedesco, Hope Aita, Emily Torrence, Taylor Pontari, Paige Driscoll, Molly Farrell, Julia Wilson, Sarah Rodriguez, Kayleigh Donegan, Sally Dahl and Keira Janto. Tickets ($10) are available at oceancityvacation.com/boxoffice, 609-399-6111 or at the Music Pier Box Office on the night of the event.
Registration for the Making Strides Against Breast Cancer Walk, a non-competitive walk of 3 to 5 miles begins at 8:30 a.m. Sunday (Oct. 15) in the parking lot at Ninth Street and Boardwalk. The walk begins at 10 a.m. Making Strides Against Breast Cancer gives participants have the opportunity to unite, honor and celebrate breast cancer survivors while raising awareness and funds to help the American Cancer Society. For more information, call 856-673-5721.
Ocean City plays host to a number of traditional Halloween events, and this year the Ocean City Free Public Library will bring in the stars of "Ghost Hunters" for a special event on Oct. 17.
Steve Gonsalves and Dave Tango from Syfy's hit shows "Ghost Hunters" and "Ghost Hunters Academy" will make an interactive live presentation at the library 6 p.m. to 9 p.m. Tuesday, Oct. 17. The stars will take about their experiences on and off camera, sharing some of their favorite paranormal investigations, evidence and stories from their travels. It also will include a meet-and-greet and a question-and-answer session. The event is free to attend and will be held in the Chris Maloney Lecture Hall at the library, but seating is limited, so arrive early to secure your seat. Call 609-399-2434 for more information.
Ocean City's annual Halloween Parade features local children, families, bands, entertainers, businesses and organizations costumed for the occasion. The parade starts at 7:15 p.m. Thursday, Oct. 26, and proceeds down Asbury Avenue from Sixth Street to 11th Street. The event is sponsored by the Ocean City Exchange Club. To register to participate, call 800-813-5580 or visit ochp.blogspot.com.
The Greater Ocean City Theatre Company's annual Halloween Costume Party is set for 7 p.m. to 11 p.m. Saturday, Oct. 28 at the Ocean City Yacht Club. Tickets are $65 per person until Oct. 14 and $75 until the Oct. 24 deadline. The party is for adults (21-and-over) and includes food, dancing and prizes. To purchase tickets, visit the Theatre Company's website at www.oceancitytheatrecompany.com.
Traditional trick-or-treating hours in Ocean City will be 5 p.m. to 8 p.m. on Halloween – Tuesday, Oct. 31. Anybody interested in learning more about the allergy-safe Teal Pumpkin Project can visit www.foodallergy.org/education-awareness/teal-pumpkin-project.
QUIET FESTIVAL RETURNS ON NOV. 4 AND 5
 Ocean City once again will welcome the calmer season with its annual Quiet Festival. This year's event will take place Nov. 4 and 5 and will celebrate all the resources of the Ocean City Community Center.
The Ocean City Free Public Library, Ocean City Arts Center, Ocean City Historical Museum, Ocean City Aquatic and Fitness Center and Howard S. Stainton Senior Center each will be host to activities during the two-day festival.
Some of the activities will include:
·       Royalty Storytime: Young princes and princesses are invited to come in royal attire to listen to a story with Miss Ocean City, Junior Miss Ocean City and Little Miss Ocean City. 
See Also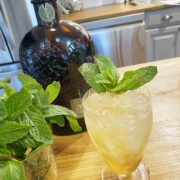 ·       Building Block/Brick Demo: Lego fans, here's your chance to show off. Create your brick/block display and register for a building block demonstration and competition. You provide your own bricks/legos and displays can be made in advance.
·       Teddy Bear Tea and Ballet Demo with Miss New Jersey: Enjoy tea and storytime or the calm and quiet side of ballet in separate events with Miss New Jersey Kaitlyn Schoeffel.
·       Crossword Puzzle Competition: Crossword puzzle devotees are invited to a friendly competition featuring three puzzles of progressive difficulty. Two finalists will compete on boards, so the public can see the silent showdown.
·       Quiet Pet Competition: The traditional showcase event of the Quiet Festival takes place at the Senior Center.
For more information on the events and a schedule, visit ocnj.us/quietfestival.