July 1942 – Ocean City History by Fred Miller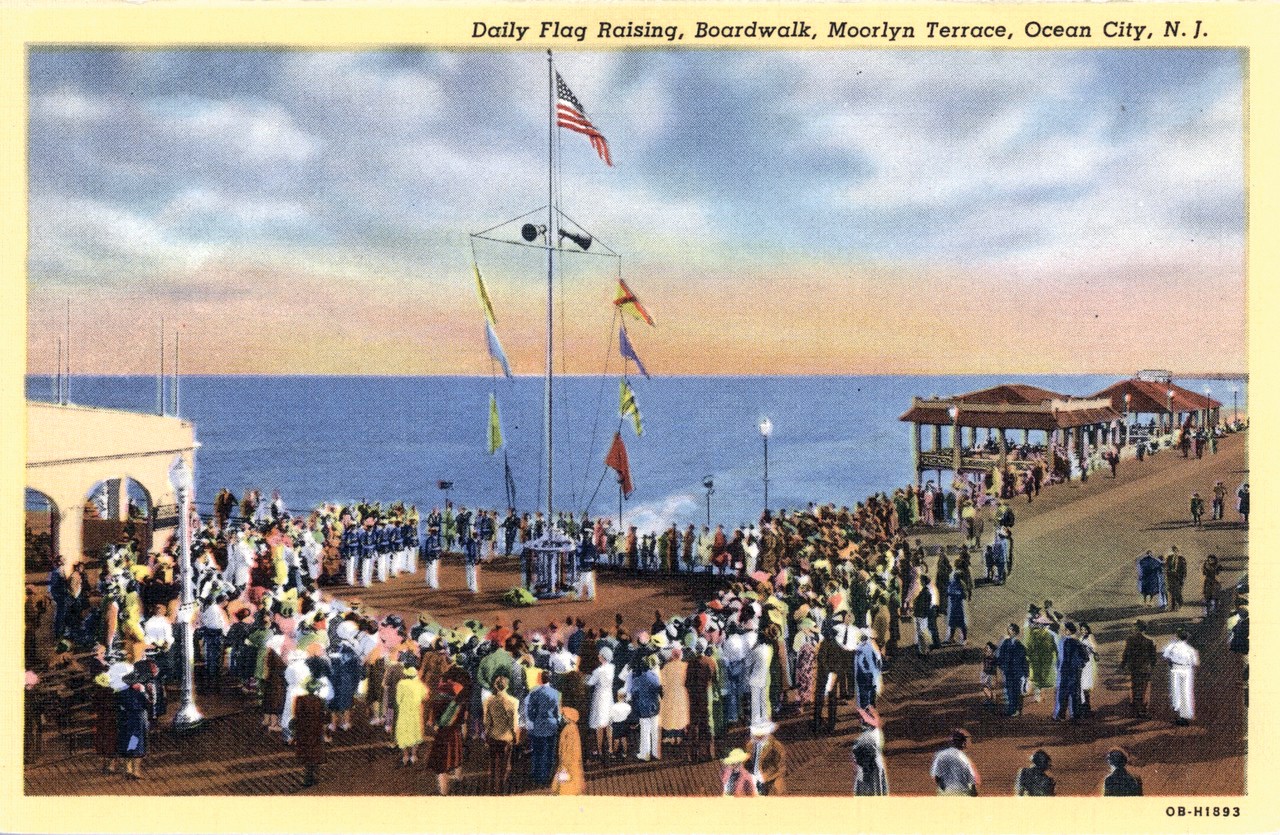 Seventy-five years ago, to observe America's first summer fighting in World War II, the U. S. Treasury Department asked all of the nation's magazines to have a picture of the American flag on their July cover. They were also asked to encourage people to buy United States War Saving Bonds and Stamps. Over 300 magazines, including The National Geographic, complied with the request. It was the first time the magazine had an illustration on its cover.
The Ocean City Daily Sentinel-Ledger also had a picture on the front page of the July 4, 1942 issue. The picture was over an editorial titled, "Everybody's Fighting – This 4th Of July." It began, "Today, on our 166th Fourth of July, since the Declaration of Independence, our country is fighting the greatest war the world has ever known. American soldiers are fighting or mounting guard on every one of the six continents of the earth. American warships are patrolling the seven seas. American aviators are flying in all the skies clear around the globe.
"This is a new kind of war too, where the fighting front reaches right home into our front yards. That means everybody in America today has a fighting job. This is a total war, and each of us has a job to do.
"To help win this war, our Government is asking for one billion dollars in War Bonds every month – from us, the people. We are asked to lend our Government at least 10 percent of our income – a dime out of every dollar, a dollar out of every 10."
"President Roosevelt has said, 'We cannot have all we want if our soldiers and sailors are to have all they need.'
"Our war job is to buy all the War Bonds we can to make sure our soldiers and sailors get all they need. It means giving up some of our comforts and conveniences – the soft and pleasant things of life. It means saving all we can. As the American pioneers used to say – 'Eat it up – wear it out – make it do.'"
The raising of the American flag by the lifeguards began the 1942 Fourth of July celebration in Ocean City.