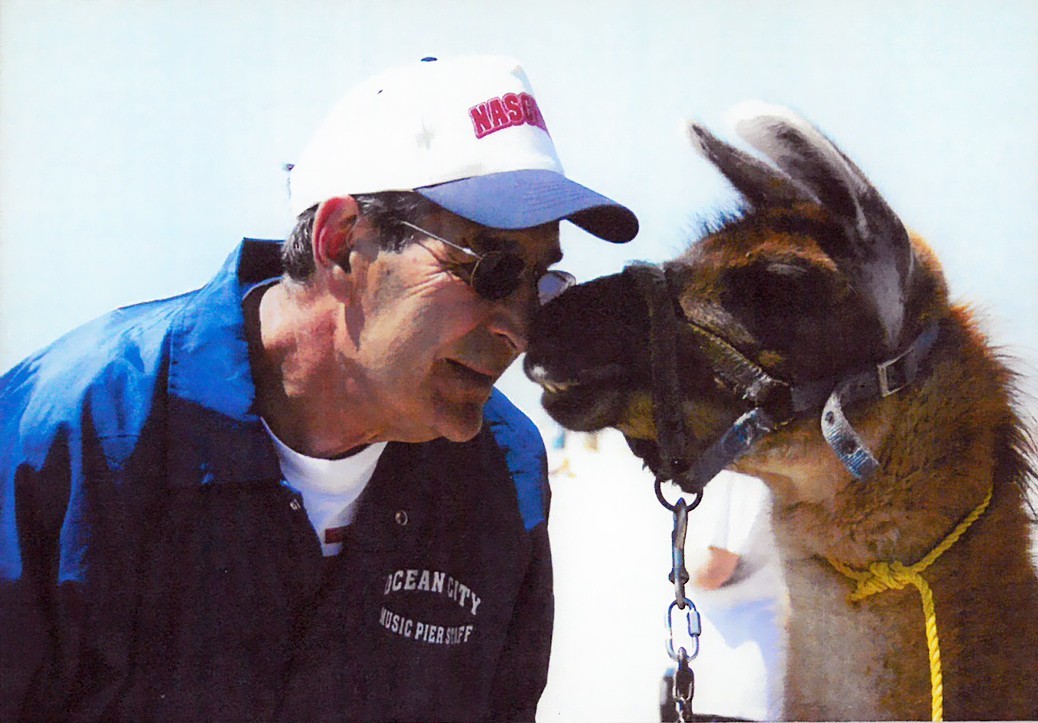 OCEAN CITY MAGAZINE Calendar of EVENTS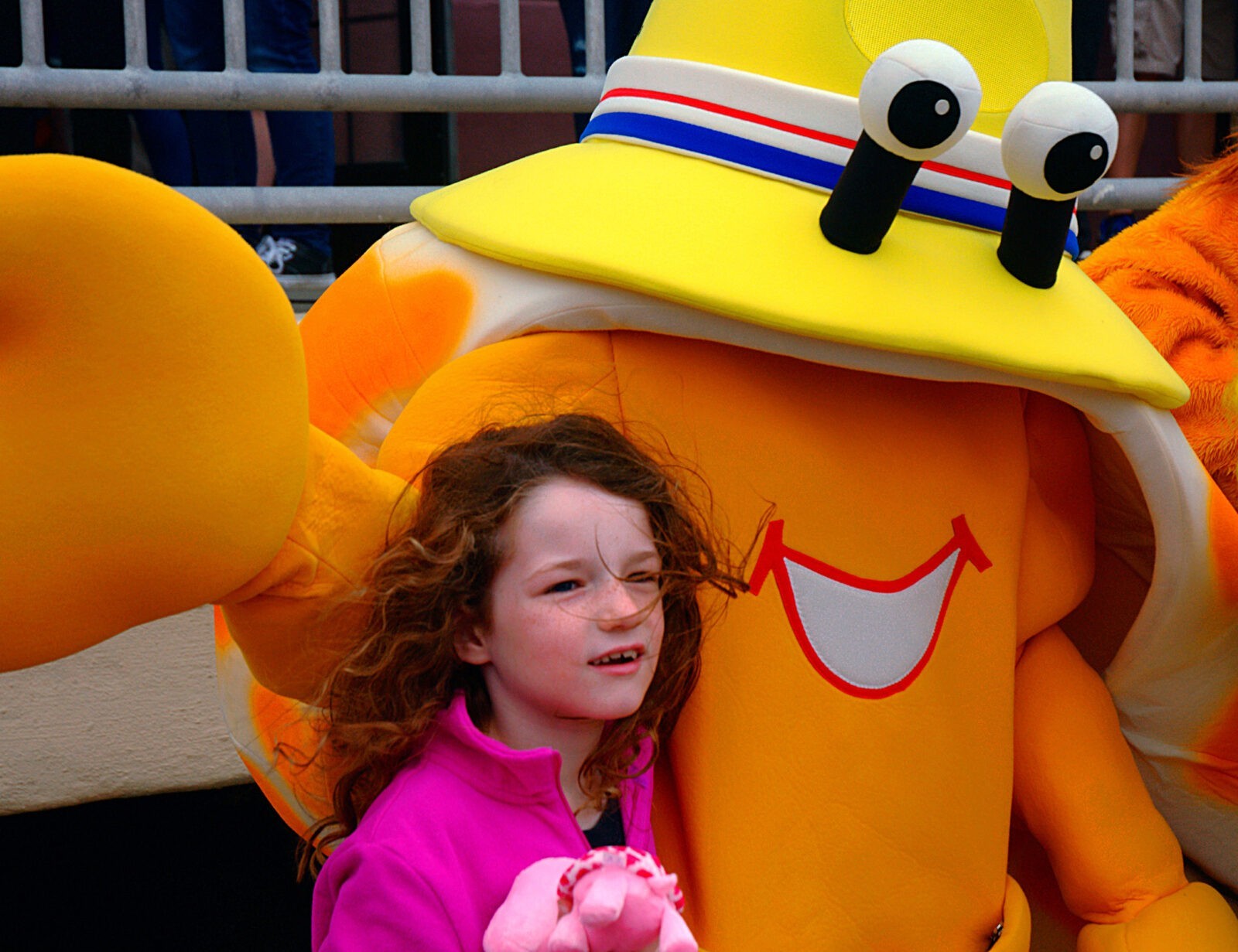 May 7 / MARTIN Z. MOLLUSK CREEP ON THE SAND:
Ocean City's relatively famous, weather predicting Hermit Crab, will attempt to see his shadow once again on Thursday, 11 a.m. at the Moorlyn Terrace Beach, south side of the Music Pier. This will be the 43rd creep on the sands for Martin, who is now 101 in hermit crab years.
He will be accompanied by his spouse, the former Mollie Shellfish of Tepid Swamp, Louisiana, who will carry his packet of medications. Both Martin and Mollie are graduates of Tepid Tech
University with degrees in Weather Prognostication.
If MZM sees his shadow, summer comes a week early to Ocean City much to the delight of sun bathers, merchants and everyone else. Martin has managed to see his shadow every year
during his long tenure except for one time. In 1958 he saw a partial shadow and summer came 3 ½ days early.
Will there be INCENTIVES? Yes! Pre-Schoolers and children will receive a miniature, shell
replica of Martin.
The Ceremony starts at 11 a.m. with a parade to the beach while the Ocean City High School Band plays "Pomp and Circumstance." Celebs in the procession include Martin and Mollie; Dr. Frankenstein and Nurse Perfect, who check Martin's vital signs prior to his creep; Shelley, the Mermaid, aka Suzanne Muldowney who will sing "Some Enchanted Morning" to psyche Martin into effort. The World's only Wind Chimes Band will entertain onlookers; Doug Jewell, the Pirate will provide security; The Ocean City Fish will squish; plus Miss Ocean City, Kendall Coughlin, Junior Miss, Megan Keenan and Little Miss, Hope Aita will greet onlookers and pose for photos. Big Momma Llama of Bready Farms in Tuckahoe will shake her head if Martin sees his shadow.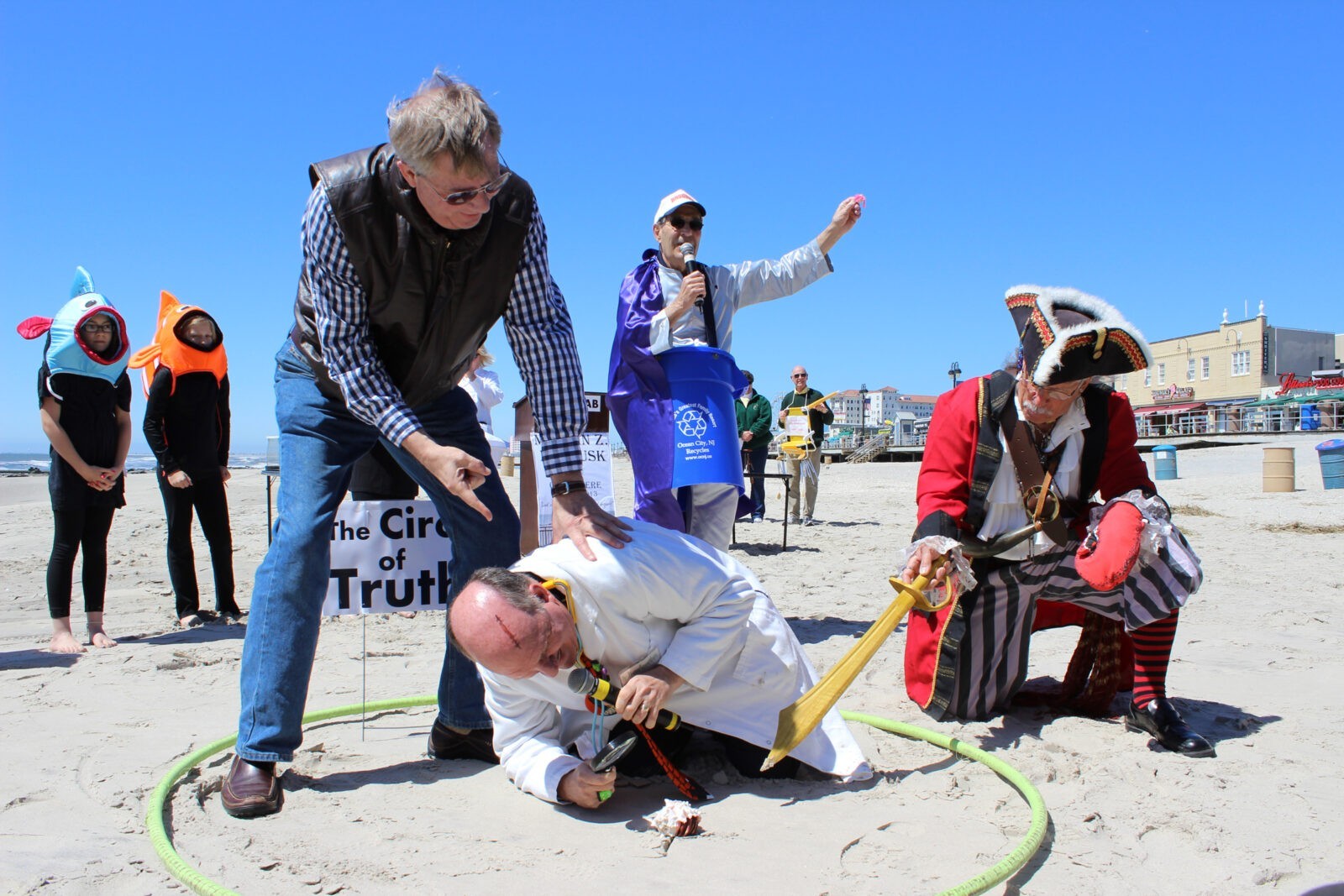 May 8 /CALIFORNIA DREAMIN' ORCHESTRA
The Package Goods Orchestra will Present a Free Concert, "CALIFORNIA DREAMIN", 7 P.M. at the Ocean City Public Library Lecture Hall, 17th and Simpson Ave. This concert will explore the genealogy of California Rock Bands of the 60s and 70s. Package Goods will once again be
collecting donations for the Ocean City Food Cupboard. They are in need of several items including peanut butter, canned meats, tuna, microwave meals and personal care products.
May 9 / YOUTH EMPOWERMENT
A much needed and serious event follows the exploits of Martin Z. Mollusk this week…. But let's talk about that first, it's very important. The Ocean City Housing Authority has organized a public service festival designed to educate youth and help young people of the community.
The program honors the memory of Maliha Chowdury, who died tragically last December. It will
"give our youth the tools they need to cope and thrive" in these hectic and challenging times and will include educational sessions. All funds will benefit the establishment of a scholarship in
Maliha's name at Ocean City High School.
Entry to the event is free. The program is being supported by local businesses and other donations. There will be food for sale on Saturday to help raise funds for the educational effort. The festival will be held starting 10 a.m. at Peck's Beach Family Courtyard, 204 4th St… Mychal Kendricks of the Philadelphia Eagles and William Green, formerly of the Cleveland Browns, will visit to support the cause. For information, contact Alesia Watson, Executive Director of the Ocean City Housing Authority, (609) 399-1062.
May 10 / FREE MOTHER'S DAY CONCERT
All mothers, families and friends are invited to celebrate Mother's Day at a free concert on
Sunday, 4 p.m. at the Ocean City Music Pier, Boardwalk and Moorlyn Terrace. The award winning West Chester Strings Orchestra under the direction of Charles dePasquale will present its18th holiday concert with a program featuring classical and contemporary music arranged for
orchestra, ensemble, and solo string performance.
The Ocean City Arts Center's Friends of Music sponsors this annual event started by Esther C. Weil in 1998. Weil was a patron of music who supported the Ocean City Pops and Philadelphia organizations for years. The Mother's Day Concert is dedicated in her memory.
May 17 / OCNJ TRIATHLON/DUATHLON
¼ Mile Pool Swim, 2M Run/16 M Bike/2M Run. Plus Kids Course 1/8 mile swim, 1m run/8 m bike/1 mile run. Pool Swim set for 6 a.m. to 8 a.m. Run/Bike/Run starts 9 a.m. $50 Tri/Du. $25 Kids Course. For information, call (609) 399-6111 x 9317 or www.ocnj.us/Race-Events.
MEMORIAL DAY WEEKEND EVENTS
May 22 / UNLOCKING OF THE OCEAN, BUSINESS PERSON'S PLUNGE
Hundreds of merchants plus organizations in business attire and work clothes will march
dramatically into the Ocean to welcome the new season. The contingent is led by local realtor, John Walton organizer of the event. The Ocean City High School Marching Band accentuates the
drama by playing Pomp and Circumstance to psyche plungers. Walton says to expect mascots, business students, briefcase toting individuals plus plenty of surprises. Interested in having fun and participating in the event? Call John Walton (609)
338-7667.
See Also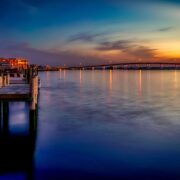 Events start at noon with the turning of a key on the beach by city dignitaries and life guards to officially open the ocean for the season. The Cumberland Regional High School Chorus, under the direction of Ed Sayre, will perform before the ceremony and after the plunge.
May 23 / Annual 31 HEROES MEMORIAL BEACH CHALLENGE
This race will consist of a team and individual entrants in three separate events. The Stand-Up Paddle Challenge, A SEAL TEAM approved Obstacle Course Challenge and a Kids Fun Run as well as a Patriot Ceremony to honor veterans and fallen warriors. Race begins 7:30 a.m. at 8th Street Beach. For information, visit www.standup4seals.com or call (856)816-5644.
May 25 / WREATH MEMORIAL SERVICE
At 9:15 a.m. Ocean City Lifeguards will place a Memorial Wreath in the waters off the 9th Street Beach in memory of those who have given their lives in the service of our country.
May 25 / WCTU FOUNTAIN REDEDICATION
On Memorial Day at 10 a.m., members of the W.C.T.U. (Women's Christian Temperance Union) and members of the Ocean City Historical Museum, will rededicate the W.C.T.U. FOUNTAIN in front of City Hall and celebrate the 100th Anniversary of the gift.
May 25 / MEMORIAL DAY SERVICE
The City and its Veterans Organizations will hold the ANNUAL MEMORIAL DAY SERVICE 11 a.m. at Veterans Memorial Park, 5th and Wesley Ave. In the event of inclement weather, the
service will be held in the Tabernacle Auditorium.
May 29-31 / FLOWER SHOW
Ocean City's 43rd Annual FLOWER SHOW will feature commercial and amateur displays at the Music Pier, Boardwalk and Moorlyn Terrace. Show times are Fri. 2 p.m. to 9 p.m., Sat. 10 a.m. to 9 p.m. and Sun. 10 a.m. to 4 p.m. "Green Thumbers" compete for prizes in Artistic and
Horticultural Divisions. Entry to the public is free, but optional donations are taken to support the show.
Flower Show Schedules and entry cards are available at City Hall, 9th and Asbury Ave. entrance at the reception desk. For Artistic Design information call, Kay Reilly (609) 399-1199. For the Horticultural Competition, call Rae Mullineaux (609) 391-9578. Show email address is JMShaw44@aol.com