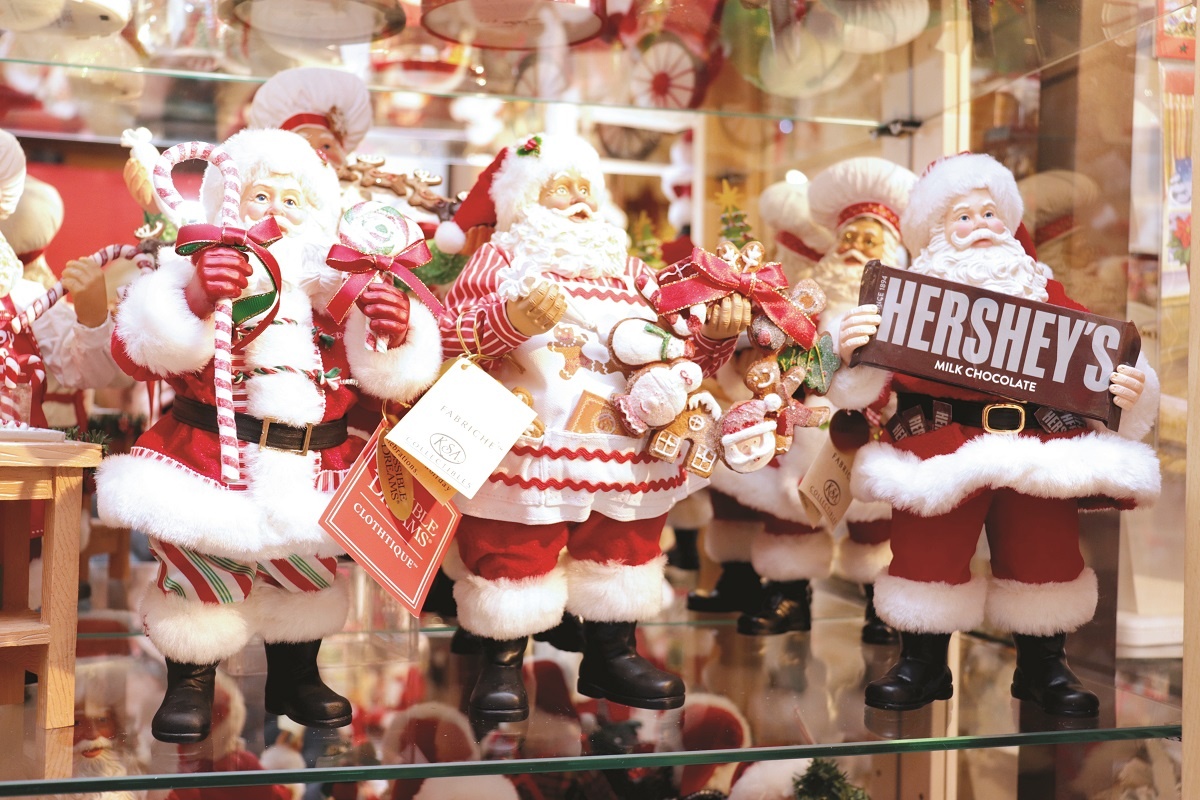 WHETHER you start playing Christmas music in early November or just enjoy the spirit of the season… a stop into Mia's Christmas Gallery is a must. One walk in and before you can say, "Saint Nick" you'll be grinning from ear to ear. There's Christmas music playing… bright festive colors and shades greet you, and smiling employees are there to help guide you through the wonderland.
And boy, is this a land of wonder. Mia's moved from the Boardwalk to their new location (they are now Downtown!) but we're happy to say the Christmas magic is still alive and well. Example? There's an entire wall of ornaments — with each one more fab than the next. Little ones, big ones, OC-inspired, beach, candy-inspired, mermaid, food, religious, and so many more it's a must see (read – Instagram worthy) when you're shopping Downtown.
Mia's carries items for every budget and need. Not really looking for Christmas stuff? Not to worry — Mia's has beach-chic products for your home. They have wedding and baby gifts too. Whether you're looking for a collectible, keepsake or just that special something to brighten up your home… jingle your way to Mia's.
See Also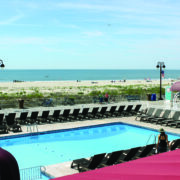 GIFTS FOR ALL OCCASIONS NEW LOCATION ON ASBURY IN THE DOWNTOWN • OPEN YEAR ROUND • ACCEPTS V, MC, AE, & D • OCEAN CITY ORNAMENTS • BYERS' CHOICE NATIVITY SCENES
755 Asbury, Ocean City • 609-525-2455•
Buy your very own copy of the hardback coffee table book here.