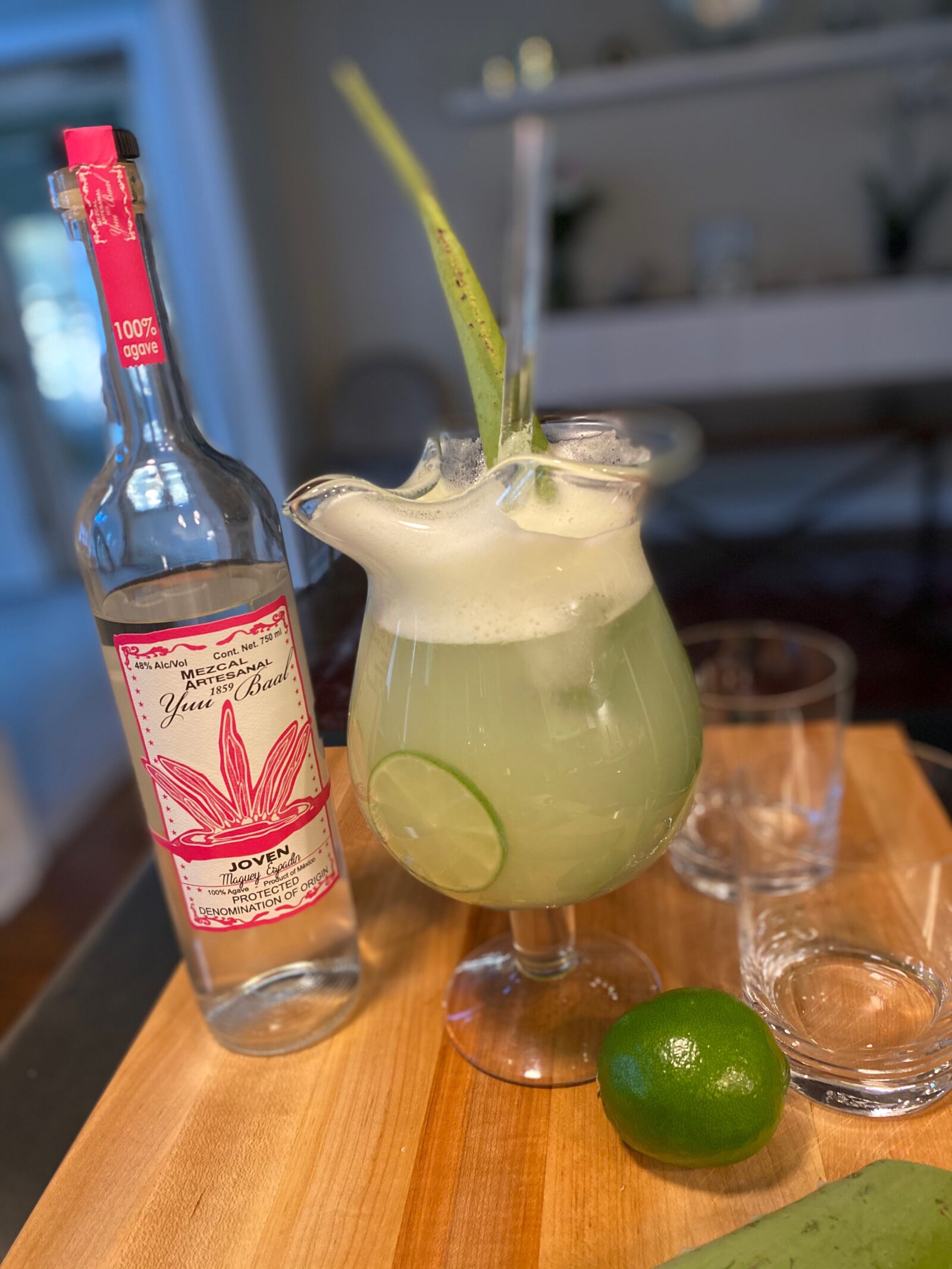 It's finally Cinco de Mayo… yay!!! But we're all stuck inside (womp womp). What better way to get over the fact that we're all quarantined than with a fab cocktail. That must mean it's Drinks with Aunt Dawn time again (double yay!). Today Aunt Dawn is making an Aloe Vera Mezcal Margarita… and here's how you can too.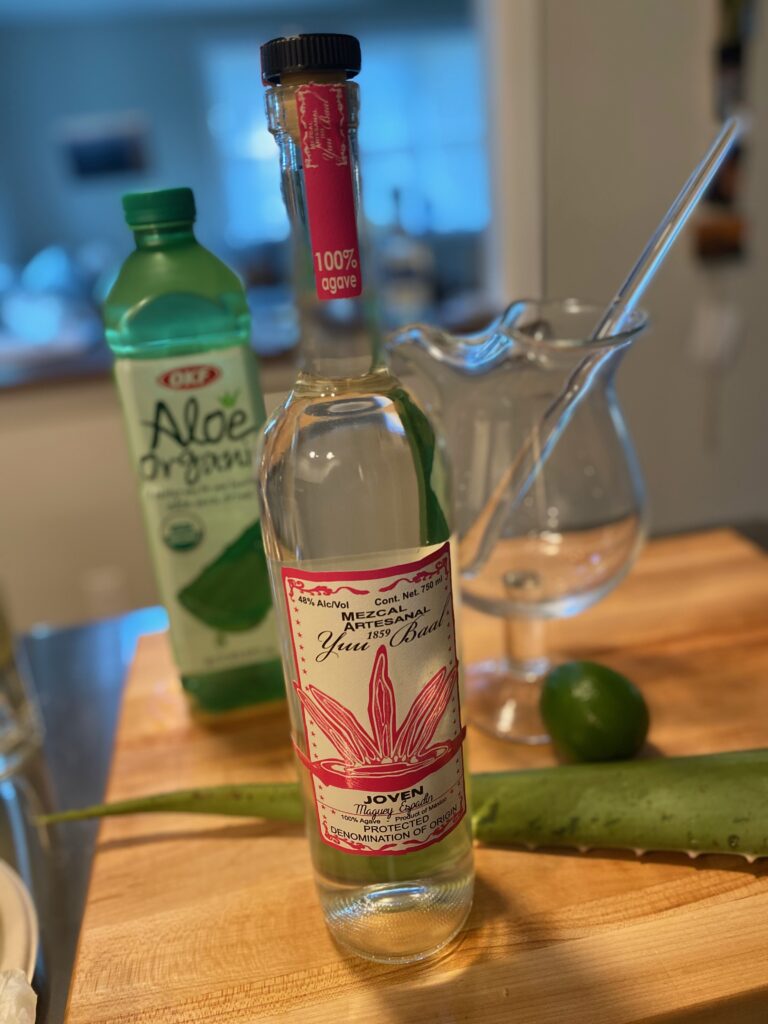 Aloe Vera Mezcal Margarita
6 oz Yuu Baal Joven Mezcal
16 oz Aloe Vera Organic drink
4 oz fresh lime juice
4 oz Soda Water
2 oz Mint Simple Syrup (or just mint for brightness) Click here for the recipe
See Also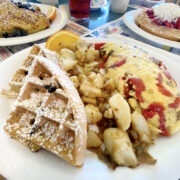 Combine, stir and pour over ice. Garnish with a lime wheel and aloe. Serves 4.
Smoky, sweet, tart and smooth… hits all the notes!