Ocean City's community spirit is strong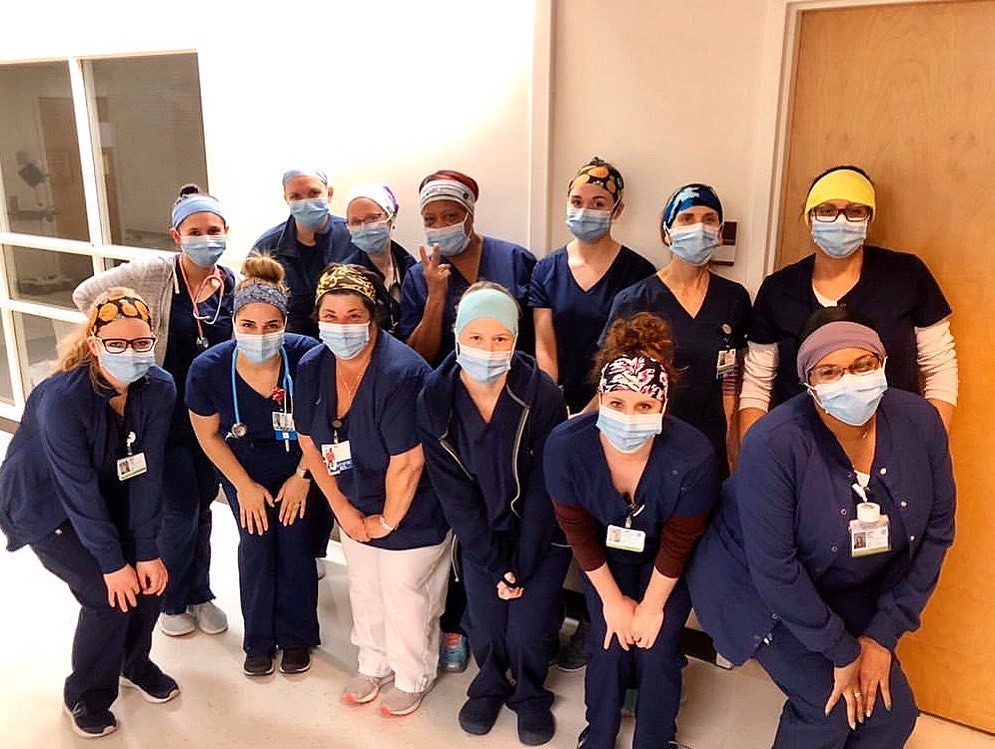 Across the world, the country, and here at home in our beloved Ocean City, NJ, communities are coming together in unprecedented and historical ways. The support, outreach, and uplifting of spirits is like nothing anyone could have imagined or expected, but families and businesses are adapting and giving back each and every day throughout the COVID-19 outbreak.
Thousands of front line employees in our region are certainly playing a vital role in fighting this disease and saving lives. In a show of gratitude for their dedication and care for patients in our area, businesses are saying "Thank You" by delivering necessary medical supplies, meals, sweet treats, and tons of smiles.
Ryann Jones, Ocean City High School and Stockton University alum, is the creator of Ry-Bandz, headbands made from high-end bathing suit material that's water absorbent. With her knowledge and skills of stitching and sewing her durable headwear, Ryann wanted to do her part to assist local medical staff.
"My friend, Kira, who is an RN at Cape Regional mentioned how the back of her ears were so sore from wearing the mask 12-plus hours a shift," she said. "She asked if I could make her a headband with a button attachment for her masks to hang on to. I made about two dozen for her and her coworkers, but it didn't stop there."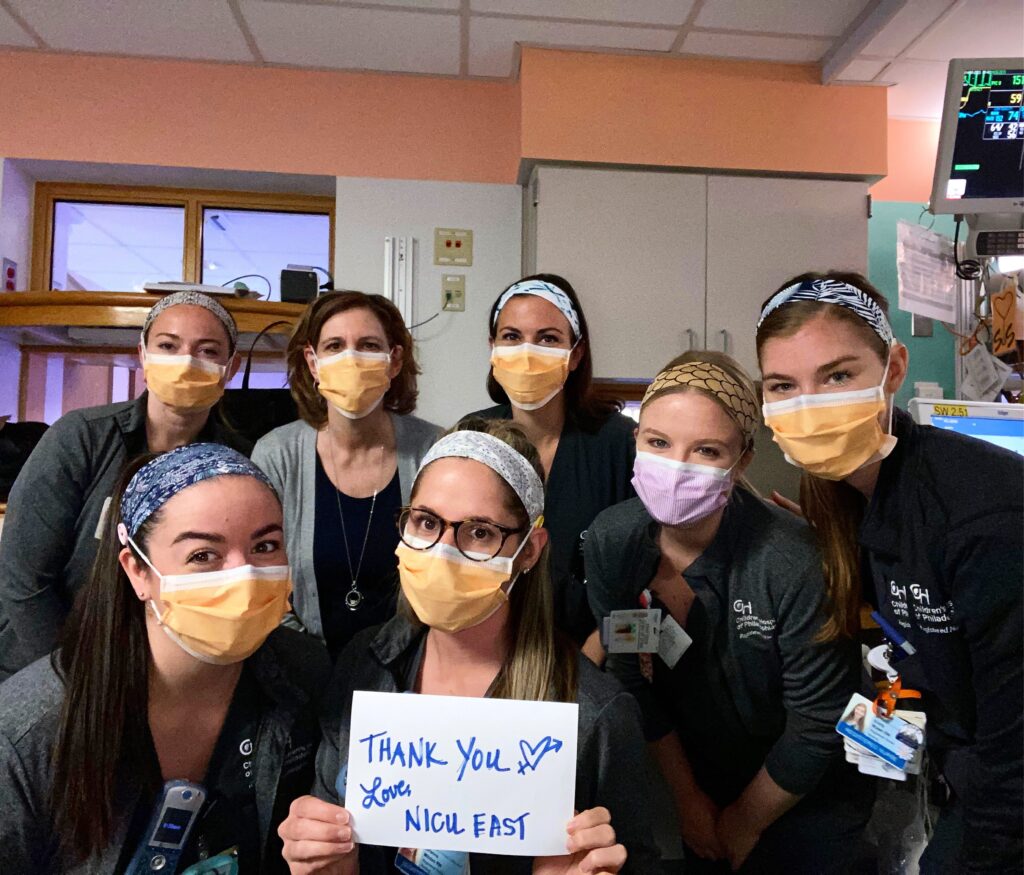 Within 48 hours, Ryann made more than 500 button headbands, and delivered them to health care facilities all over South Jersey. Within two weeks, her company donated more than 1,000.
"Without a generous community willing to donate and some extra helping hands, I couldn't have done it alone," she said. "Ironically, this all happened the weekend I was supposed to say 'I do.' Luckily, we were able to postpone our wedding."

Ryann Jones – owner of Ry-Bandz
Ryann's social media posts went viral, and were shared nearly 80,000 times.
"I'm really so happy I could take some stress off their days, and ears," she said. "It's the least I can do. As a small business, I'm trying to make as big a difference as I can."
Erin Maietta, owner and trainer at Love, Lunelle at LuLaRoe, is also doing her part to help nurses and other emergency employees in the region. People like her brother, Danny.
"He made a huge career change, and is in his first year of nursing. Now not only is on the front line, but he's high risk due to respiratory conditions," Erin explained. "But that hasn't stopped him. He's determined to contribute in any way he can to help fight this virus."
Erin sells LuLaRoe clothing full-time, and said while she's making sure her customers are happy and comfortable while they're stuck at home, she wanted to make more of an impact in the community.
"I saw one of my teammates post on social media that nurses can use our leggings under their scrubs for quick changes," she said. "I sent out 200 pairs of leggings to different people and locations. It's hard to just sit home even though we know it's the best thing we can do now. I'm happy to make some kind of impact and make their day a bit easier. We are all about blessing others in any way we can."
JiLLy's Stores got into the game too. The company is an Ocean City icon, delighting Boardwalk and beach goers since 1976 with the opening of JiLLy's Arcade. Since then, the JiLLy's family has opened nine locations, including retail shops, food concessions and amusements. In appreciation and commitment to their community, owners Jody and Jill Levchuk spread much-needed Easter cheer to families in town by making special beach buckets filled with candy and toys.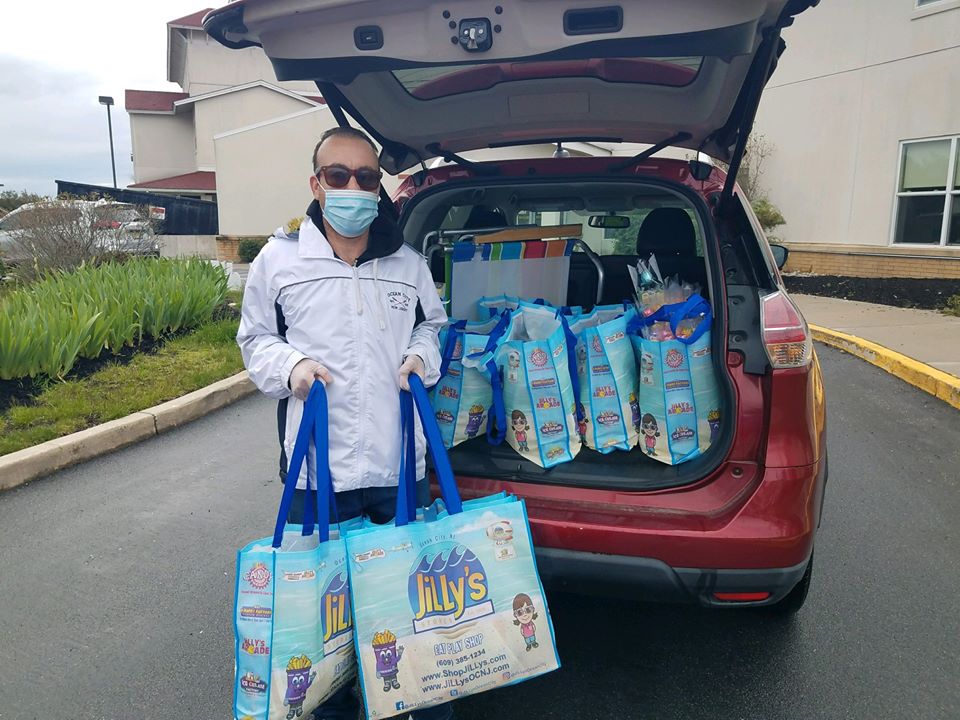 "Our staff at JiLLy's worked very hard putting together each and every bucket to look perfect for the children of Ocean City who haven't seen excitement in nearly a month," said Jody. "Local businesses very quickly called us to ask how they could help or donate. Even volunteers from competing businesses joined to help. Three even dressed as the Easter bunny. We delivered Easter buckets to nearly 600 families. The reaction from the children and their parents at each drop off was so joyous."
Naomi's Cafe, located at 801 Tilton Road in Northfield, surprised the hard working ER staff at AtlanticCare Regional Medical Center in Atlantic City and local fire companies with a variety of delicious, nutritious wraps and chips for lunch.
Joan and Dave Newman own Blitz's Markets and are doing their part. Joan is also a Registered Nurse working in the Operating Room at Shore Medical Center.
"Since the COVID-19 outbreak, Dave and I realized so many people lost their jobs and are struggling, the elderly are not being visited as often, and essential workers are dealing with a phenomenal amount of stress," she said. "Since I work at the hospital, we wanted to help the caregivers. With the help of the nursing supervisors and Dietz and Watson, we were able to send breakfast sandwiches for all of the staff, 260 people who were extremely grateful."
Joan continued, "Being a nurse, a lot of times you give yourself to help others. It's just in you to help, and the feeling of taking care of someone else can be overwhelming and move you to tears. It's just the little things that mean so much."
After seeing the joy they brought to so many people in need, the Newmans developed a new "pay it forward" program to further help people in the local community.
"Whether it's donating a few dollars, buying a meal for a loved one, or buying lunch for a community or department, we're trying to make things a little more bearable and keeping people positive about this situation," Joan explained.
See Also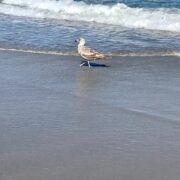 The couple is beyond appreciative of the community that has supported them for 20 years, and the local vendors that make their business even more special and successful.
"We make many of our menu items with local staples. We carry Hank's Hot Sauce, Cape May Honey, and use NJ Fresh produce in the summer," she said.
As a little bonus, their sandwich trays are all served with Shriver's Salt Water Taffy.
"After all, what's more whimsical than a Shriver's taffy?" laughed Joan.
Manco & Manco is a pizza staple in Ocean City and Somers Point. They say they're "Going the extra mile to ensure the health and safety of staff and guests by BioBlasting," said Rich Cicconetti Manco & Manco's Director of Operations "The process eliminates bacteria, viruses, fungi and mold to keep everyone safe and healthy."
Rich reassures customers they've been cleaning their facilities weekly, plus incorporated curbside pick up and parking lot pick up.
"We've also expanded our delivery area to include parts of Upper Township, including Marmora, Beesley's Point, and more," he said. "We have extended our 'Winter Special' at our 9th Street location."
11:30AM to 5PM, find special discounts on an array of pizza pies.
In addition, Manco and Manco is running a "Wanna Feed the Neighborhood" special. That's buy ten pies, get the 11th free.
"We're ultimately trying to actively support our local community by donating food to the Ocean City firehouses, Ocean City Police Department, Shore Memorial Hospital, AtlantiCare, ACME, Wells Fargo, and other organizations during this time."