Free Coffee at 13th Street Wawa!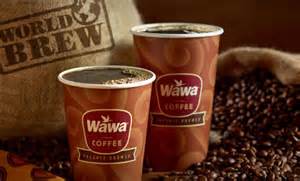 Wawa Celebrates Grand Reopening of Ocean City, NJ Store Following Complete Remodel
Wawa's Ocean City, New Jersey store located at the corner of 13th St. and West Ave is back and better than ever following a temporary closure caused by Storm Jonas in January.  On April 8th the Ocean City Wawa will officially reopen following a complete remodel and upgrades to Wawa's new state-of-the-art interior design. The full remodel includes new floors, new equipment and a complete digital signage and graphics upgrade. As a special welcome back to the Ocean City community, Wawa will also offer all customers free any size coffee at the store from April 8-10. (YES!!)
In January of 2016, Storm Jonas hit the Northeast with significant snow, ice and blizzard conditions, causing flooding and other storm damage. As a result of the storm, Wawa's Ocean City location incurred water damage due to major flooding throughout the city. To reopen the store to the community, Wawa and others worked tirelessly to repair the store and introduce improvements throughout, including upgraded floors, new cabinetry, new quartz countertops, new equipment, a complete digital signage and graphics upgrade, and other improvements throughout the store to protect against severe weather in the future. Wawa is thrilled to be able to bring the Wawa experience back to north Ocean City so quickly, including its commitment to fulfilling lives with its fresh food and beverages and by making meaningful connections with friends and neighbors.