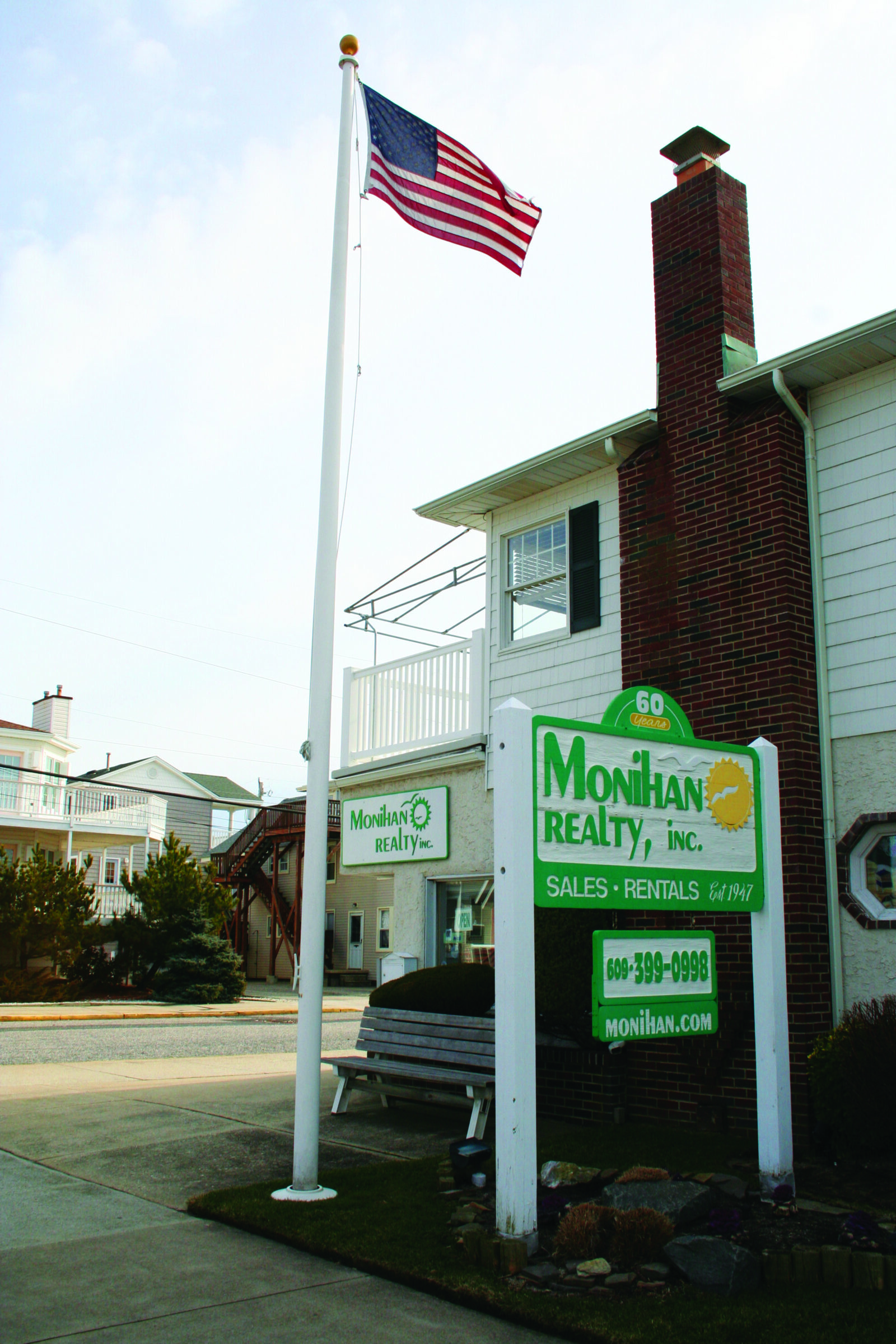 As featured in the Welcome to Ocean City Guidebook 2020
For more than 72 years, Monihan Realty has helped vacationers and home buyers find the perfect accommodations for a fun-filled summer getaway or a lifetime at the Shore. Monihan Realty is a full-service real estate agency. The team of professional agents at Monihan Realty is experienced and knowledgeable about all aspects of real estate in the Ocean City area and is dedicated to assisting their customers with all of their real estate needs. Be it selling, buying, renting, or just friendly advice, Monihan Realty is your Ocean City Realtor.
Monihan Realty's website, WWW.MONIHAN.COM, has rental and sale prices, news, and more. Stop by either of their two locations: 32nd and Central Avenue for the central and southend, and 717 Battersea Road for the northend and Gardens section of Ocean City.
sales and rentals • In Business Since 1947 • Number one in client satisfaction • online rentals • last minute rentals • rentals for 2020 online • friendly staff
Professional Agents • Full-Service Real Estate Agency
3201 Central Avenue, Ocean City • 800-255-0998 • 717 Battersea Road, Ocean City • 800-255-1311 • monihan.com